About us
Welcome to Homebrewadvice!
Are you also passionate about the great things in life? If the answer is yes, you have come to the right place.
Hi there, my name is Simon, and my team and I love making things from scratch.
Since I was a kid, I've always had the curiosity to learn how things are made – and make them myself!-.
Some years ago I started working on a project with a group of writers, and we realized that we all had a passion in common: brewing. In fact, we used to gather once a week after work to try each other's craft beer, wine, or even coffee.
In one of those reunions, the idea of sharing our hobby to help other "do it yourself" enthusiasts came up. And so we did!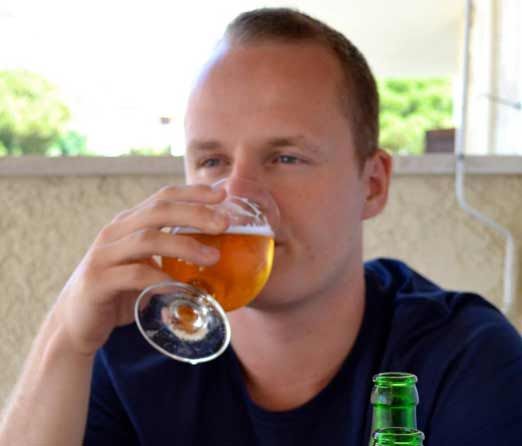 "Homebrewadvice is a common project built to help you improve your brewing skills by providing detailed information and guidance".
How Do We Do It?
We are a team of brewing nerds working together to provide you the most helpful information we can. On top of that, we are lucky enough to have a group of writers helping us create all that content.
To ensure the highest quality standards so we can deliver valuable content to you, we double check every piece of content before it gets published.
Many of the products recommended on this site have been tested by somebody from the team. But if that is not possible, we make sure to follow a deep research based on other customer's experiences or gathering feedback from local stores in some cases.
What's In It For You?
As you may know, there is tons of information around brewing, which is good. But sometimes, so much information can be overwhelming.

We all have been there before, and that is one of the main reasons we created this website: using our experience to make things easier for you.

​

So, why should you read us?
We will give you structured information to improve your brewing skills.
Thanks to our combined experience, we will provide personal tips to better your experience.
We will help you find the right equipment.
Not only valuable information, but also fun facts about this amazing craft.
We hope you enjoy the ride with us and hopefully better your experience as a brewer. Cheers!