How To Safely Ship Beer – Everything You Must Know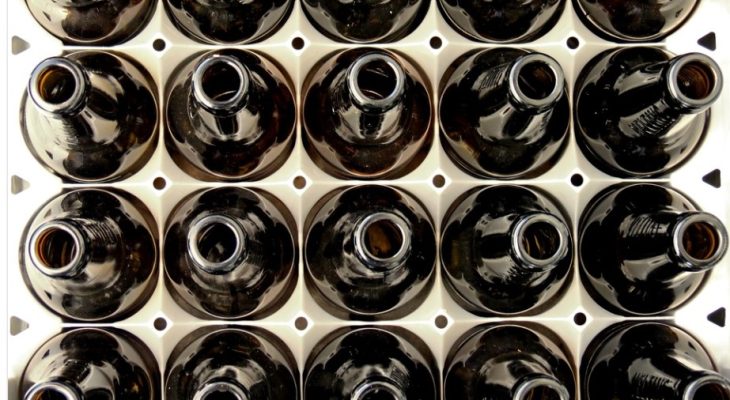 So you've just finished a new batch of homebrewed beer and would like to share your brew with more than just local friends and family. How can you ship beer safely?
To safely ship your beer, choose a reliable shipping company and safely package your beer to keep it safe during transit. It's also an excellent idea to track packages to ensure their safe arrival.
This guide will walk you through everything you need to know about shipping homebrewed beer to friends, family, and customers. Following these three steps can increase your chances of shipping beer safely, legally, and quickly.
1. Select a Shipping Company
Before you begin packaging your beer for shipment, you'll need to select a shipping company. This step can be particularly challenging, as many companies refuse to ship alcohol, especially across state lines.
The reasons behind this are pretty straightforward—every state has specific laws regarding alcohol consumption and sales.
Also, shipping liquid-filled glass bottles can pose a hazard to delivery agents and facility workers.
Fortunately, obtaining a license to ship beer (also called a distribution license) can help you avoid or mitigate the strict shipping rules most companies impose.
That said, obtaining one of these licenses might not be worthwhile, especially if you'd only like to mail a six-pack of homebrews to friends and family out of state. So, let's break down your options by exploring each major shipping company's policies on shipping beer:
| | | |
| --- | --- | --- |
| Company Name | Is Shipping Beer Permitted? | How to Ship Beer With This Company |
| USPS | No | N/A |
| UPS | Yes | Proof of alcohol distribution licenses for applicable statesSign the Approved Spirit Shippers AgreementAdult signature required upon delivery (21 years and older) |
| FedEx | Yes | Create a FedEx accountSign the Alcohol Shipping AgreementEnsure that all sent packages are signed for by an adult (signature required shipping) |
| DHL | Yes | Prove that you have a distribution license and permit (potentially federal and state)Sign the Agreement to transport alcoholic beverages |
Overall, FedEx might be the best choice for small-time at-home brewers looking to mail off a few bottles of beer to friends and family members.
Still, your situation might be unique, and another company could serve you better.
Check With Local Shipping Companies
If you cannot secure shipping with one of the top companies operating in the United States (UPS, FedEx, etc.), you might want to explore your local options.
Many locally-owned and operated shipping businesses are happy to work with customers with specific needs, including those needing to ship alcoholic beverages like homemade mead or self-bottled homebrews.
Though you might need to contact a few of these businesses to get a "yes," working with a local shipping company could be your best bet, especially when shipping homebrews within state lines.
2. Prepare Your Beer for Shipping
Preparing your homebrews for shipping is just as crucial as storing them in dry, room-temperature areas to prevent spoilage or sudden bottle explosions.
In fact, before you start packaging your homebrewed beers, check that they are correctly bottled and stored. If you're new to homebrewing, check out this helpful video guide about beer storage tips:
After checking that you're storing your beer correctly, you'll want to prepare your brews for transport. This means:
Wrapping your beer in bubble wrap
Packing bottles together with minimal wiggle room
Placing plastic sheeting on the bottom and sides of your shipping box
You will also want to print shipping labels at home. Doing so can save you time when dropping off packages, helping you ship out your homemade beers more quickly.
Besides, if you have a customer account with a shipping company, printing alcohol-specific shipping labels from home will reduce confusion when it comes time to drop off your package or have it picked up.
3. Track Packages and Offer Response Opportunities
The shipping process continues long after you've dropped off your package and sent it on its way. Though you might not be an active player in what happens after this point, you can still monitor the progress of each shipment via tracking services.
If you're a small business owner shipping homebrews to customers, adding a business card to each package is an excellent idea!
Include a Business Card in Each Package
A business card listing your business email address and social media handles offers customers the opportunity to leave reviews and express concerns.
Reviews are crucial to building your business's reputation, and concerns about packaging can help you improve your shipping techniques. Besides, you can make business cards that match your homebrew beer labels for added professionalism and flair!
Tracking each package also allows you to monitor each shipment's progress and confirm delivery when it reaches its destination.
Track Packages To Ensure Their Arrival
Nearly all shipping companies offer tracking services for customers, though they may come at an additional charge. Still, investing in these services is a must if you're serious about ensuring that your packaged beers make it to their destination quickly and safely.
Before shipping your homebrews, inquire about tracking services with your chosen shipping company. If you have an account with your chosen shipping company, tracking multiple packages is even easier.
For example, FedEx offers Advanced Shipment Tracking services for those with accounts. You can access a personalized dashboard that displays which packages are out for delivery or recently delivered, keeping you up-to-date on your shipments via one simplified platform.
Conclusion
Shipping beer domestically or internationally can be challenging for homebrewers, as most shipping companies prohibit shipping alcoholic beverages. However, acquiring the proper licensure and choosing a reputable shipping company can help.
Once you've selected a shipping company, you'll need to package your beer to ensure it remains undamaged during transport. This often means:
Utilizing plenty of bubble wrap
Lining your boxes with plastic sheets
Packing beers tightly together to minimize jostling
You should also opt for package tracking to ensure your shipment arrives at its destination safely and promptly.