Brewing 5 Gallons of Beer: The Complete Cost Breakdown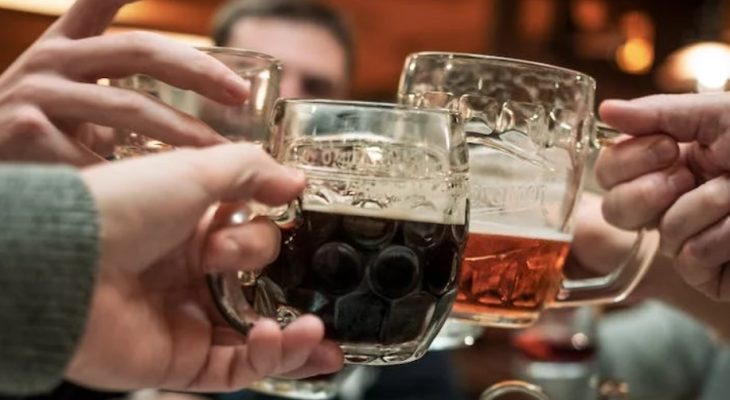 When brewing your own beer, there are lots of factors to consider, starting with what equipment do you need? What ingredients should you use? And, most importantly to some, how much will it cost?
The ingredients necessary to brew five gallons (18.93 l) of beer typically cost $25-$40. If you need additional equipment, such as a home brewing kit and sanitizer, you should expect to pay $90-$380, depending on the equipment you purchase.
In the rest of this article, I'll explain in detail how brewing five gallons (18.93 l) of beer will set you back financially. Let's get to it!
How Much Does It Cost To Brew 5 Gallons of Beer?
The cost of brewing five gallons (18.93 l) of beer varies depending on what kind of brewing kit you use, the kind of beer you make, the ingredients you use, and whether you buy those ingredients in bulk.
Overall, the cost of brewing five gallons (18.93 l) of beer is between $25-$40 if you already have the equipment and you're only purchasing ingredients.
Keep in mind that most homebrewers don't start making their own beer to make money; the main purpose is to have fun and be creative.
Still, you can save some bucks if you brew beer regularly and even more if you sell your bottled beer. For more information, check out my article on home brewing to save money.
Let's take a closer look at these costs, so you know what to expect when it's time to brew your five gallons (18.93 l) of beer.
The Cost of Equipment
The first cost you'll need to consider is the equipment. First and foremost, you'll need a home brewing kit. If you don't already have one, I recommend reading my article on the best home brewing kits for beginners.
My top recommendation is the Northern Brewer Homebrewing Starter Set (available on Amazon.com). I like this kit because it contains everything you need to get started at an affordable price and comes with easy-to-follow instructions.
Generally, you should budget $50-$300 for your home brewing kit, depending on the quality and kind you buy.
Then, you'll need to sanitize the equipment. Some brewing kits come with a sanitizer, and some don't, so you may need to purchase this separately. You should plan on spending $15-$40 on sanitizer.
I recommend this Star San High Foaming Sanitizer (available on Amazon.com) because it's effective, easy to use, odorless, and biodegradable. You can also use it without rinsing.
Don't underestimate the importance of sterilization! If you don't clean everything properly, you risk having bacteria in your beer and unwanted flavors. I have an article on how to fully deep clean and sanitize brewing equipment for more information.
Once you have all the necessary equipment, it's time to move on to the ingredients necessary to make five gallons (18.93 l) of beer.
The Cost of Ingredients
For ingredients, you can either gather the ingredients independently and experiment with different flavors, or you can opt for a beer recipe kit.
Check out this YouTube video on if beer-making kits expire:
A recipe kit is a great way to get all the ingredients you need and ensure they are high-quality. However, you don't get to be very creative with the kits; you must follow the recipe to get the best results.
My favorite five-gallon (18.93 l) beer kit is the Craft A Brew Recipe Kit (available on Amazon.com). This kit makes five gallons (18.93 l) of delicious, malty beer. It comes with everything you'll need, including:
Dry malt extract
Hops
Grains
Yeast
A grain steeping bag
If you don't want to use a kit and want more freedom with what you do and don't include in your recipes, I recommend buying your ingredients separately. However, You'll save money if you buy in bulk.
To make starter wort, you'll need dry malt extract and yeast. Here's what you can expect to spend on these items:
Dry malt extract: $10-$35
Yeast nutrient: $5-$40
You'll spend more for more of the ingredients, but if you plan on making a lot of beer, you'll save money if you purchase the larger option.
Some recipes don't require a mash, including many lager and ale recipes. This is one of the reasons why ale is considered the easiest type of beer to brew.
If you want to make a mash, you'll need grain. A 10-pound (4.5 kg) bag of grain will set you back approximately $25.
Are you curious about the difference between wort and mash? You can find out more by reading my article on the topic.
After the first runnings, you need to add hops. Hops are $5-$40, depending on how many you buy; they're typically around a dollar an ounce (28.35 g). You may want to add other ingredients during this step, such as ginger or cinnamon, which will come with an additional cost.
Finally, you'll need bottles to put your beer into once all is said and done. Bottles range widely in price. If you need recommendations, check out the following YouTube video:
If you're just getting started, this is what you can expect to spend on new ingredients and materials. You'll typically use $25-$40 worth of these ingredients each time you brew five gallons (18.93 l), depending on what kind of beer it is and the quality of the ingredients.
Overall Cost
The following table breaks down the costs you can expect from home brewing your beer:
| | |
| --- | --- |
| Item | Expected Cost |
| Home Brewing Kit | $50-$300 |
| Sanitizer | $15-$40 |
| 5-gallon (18.93-liter) Recipe Kit | $30-$40 |
| Dry Malt Extract | $10-$35 |
| Yeast Nutrient | $5-$40 |
| Grain | $25 |
| Hops | $5-$40 |
Remember that you won't be using up all your ingredients to make a five-gallon (18.93-liter) batch of beer, and you'll have leftovers to use on your next batch. For five gallons (18.93 l), you'll be using up $25-$40 worth of ingredients.
Final Thoughts
Home brewing is a fun hobby for many, and eventually, it can even be a money-saver, especially if you brew in large batches and buy your ingredients in bulk. The cost of ingredients for a five-gallon (18.93 l) batch of beer is typically $25-$40.