Homebrew Tastes Like Apple Juice: 3 Causes and Solutions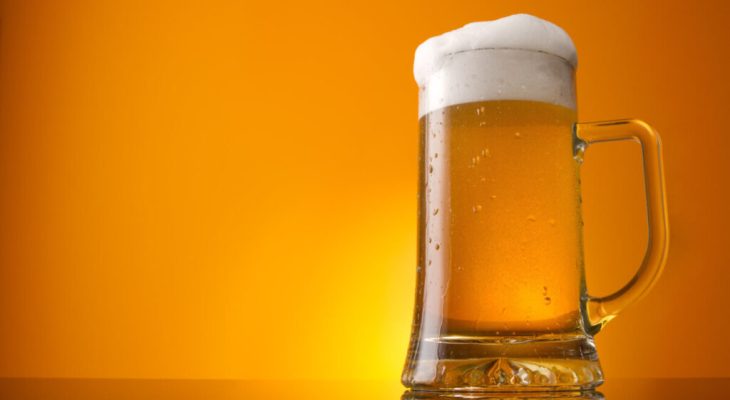 Homebrew is a great thing to make, but only when it turns out well. Sometimes you may taste it and realize it has a funny taste, such as an apple juice taste. So why does your homebrew taste like apple juice, and how do you solve the issue?
Your homebrew might taste like apple juice due to a natural compound called acetaldehyde, which can be fixed by letting your beer ferment for longer. Or it might be because your homebrew fermented at too high of a temperature. But, unfortunately, if your beer oxidizes, there is no fix.
This article explains why your homebrew tastes like apple juice and how to fix the issue and get rid of the taste.
Your Beer Still Has Acetaldehyde In It
One of the most common reasons your homebrew tastes like apple juice is a natural compound called acetaldehyde, which has a tart-tasting flavor and is found in a lot of foods like coffee and fruit.
But, acetaldehyde is also found in beer during the initial stages when the yeast is converted to ethanol and carbon dioxide.
If you stop fermenting your beer too soon, all the yeast might not be converted yet, leaving some acetaldehyde in your beer. 
Too much acetaldehyde makes what is more commonly known as green beer, which is the name for a beer that is too young and is not done. However, even if you let the beer ferment long enough, you should let it sit in the bottle for two weeks or so before you actually drink it.
Solution
To prevent green beer, you need to let the beer ferment longer. The acetaldehyde is still in the beer, and it has not fully converted to ethanol yet.
Leave your beer in the fermenter for longer, and when you check it again, the apple juice taste should be gone, or at least not as strong as before.
If the apple juice taste is still there, give it more time to ferment until the taste is gone. 
One of the more difficult beers to brew at home is a lager, which takes longer than other beers to ferment.
If you are fermenting lager and let it ferment for the standard amount of time, you may notice the apple juice taste, so make sure you are fermenting your lager for the proper amount of time. 
Your Brew Fermentation Temperature Was Too High
Another reason your homebrew may taste like apple juice is that the temperature that you used to ferment it was too high.
If you are following a homebrew kit or recipe, it will likely give you a temperature range for your beer to ferment. It's important to keep the temperature within this range and usually on the lower end of the range if you want your beer to ferment correctly.
Very high temperatures won't allow the chemical reaction your beer needs to take place. 
Instead, nothing will fully convert to alcohol until the temperature is lowered. This situation is similar to the green beer discussed above, as the compounds in the homebrew have an apple juice flavor before they are fully fermented.
Without a low enough temperature, the compounds cannot convert to alcohol, and your homebrew will not be alcohol and will have an odd taste to it.
Solution
Make sure you are fermenting at the right temperature for your homebrew. Remember that the temperature inside the fermenter will be five to ten degrees warmer than the outside, so you may need to make adjustments.
There are some ways you can lower the temperature if the room temperature you are in is too high. You can get a cooler or something similar to set the fermenter in or blow a fan on it to keep it down. If you're brewing in the summer, make sure to put your brew in the coolest room of your home.
If you are making homebrew with a temperature range that you need to let it ferment at, try to keep the temperature towards the lower end so it is not too hot. This should help you avoid the apple juice taste.
When you taste the apple juice flavor, check the temperature, lower it, and let the brew ferment for longer. After a while, at the right temperature, it should lose the apple juice flavor and taste more like beer.
Even though the type of fermenter you use has little to do with the temperature of your homebrew, having a good fermenter is important. Even if you are on a budget, you can find a dirt-cheap fermenter bucket that will work just as well to ferment your homebrew.
Your Homebrew Oxidized
Finally, your homebrew might taste like apple juice because it is oxidized. When beer oxidizes, it has come into too much contact with oxygen, and the chemical process of the homebrew no longer works.
Solution
Unfortunately, you cannot fix beer that has oxidized. All the chemicals have already interacted with oxygen which has essentially ruined your beer.
If your beer has oxidized, you can still drink it, but it might not have the flavor you were expecting, and it may taste like apple juice. Be sure to take steps to prevent your homebrew from oxidizing in the future.
Quick Reference Guide: Homebrew Tastes Like Apple Juice
| | |
| --- | --- |
| Issue | Solution |
| Acetaldehyde | Let the beer ferment for longer to allow the acetaldehyde to fully convert, and the taste will be gone. |
| Warm Fermentation Temperature | Keep the temperature of the fermenter low and remember the temperature inside the fermenter is five to ten degrees warmer than the outside temperature. |
| Oxidization | Unfixable. On future brews, take more precautions to ensure beer does not oxidize. |
Final Thoughts
No one wants their homebrew to have a funky taste, like apple juice. Luckily, your homebrew might just need to ferment for a little longer to get rid of the taste, or you need to ferment it at a lower temperature. But, if your beer oxidizes, the apple juice taste will not disappear no matter what you do, and you will have to try again and make sure you have the beer sealed tight.