Red Beer vs. Red Ale » (Guide, Recipes & key differences)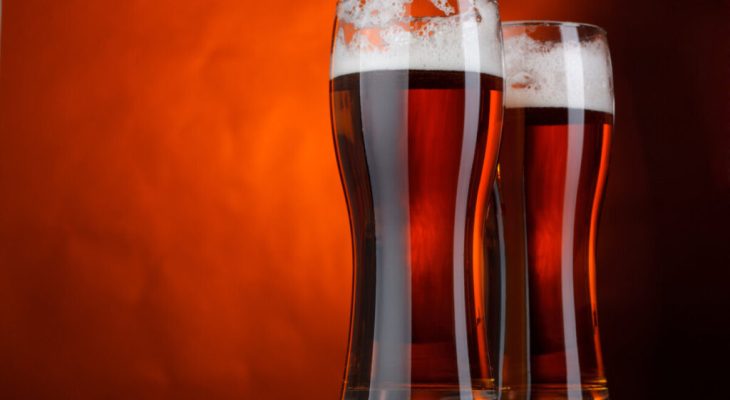 Have you ever heard of red beer? or red ale?
There is some confusion about what red beer is, as there are two different beverages known as red beer.
Red beer is a cocktail drink comprised of beer and tomato juice. Some add Worcestershire sauce and hot sauce. However, Red ale, also known as red beer, is an ale that is slightly fruity and citrusy. It has a buttery flavor and is identified by its bright to dark red, nearly amber, color.
More information about both types of red beer is included below, as well as some of the best red beers on the market.
What is Red Beer?
Red beer is a cocktail drink that is a mixture of beer, tomato juice, Worcestershire sauce, and hot sauce. It is extremely popular in South Dakota and nearby southern states. Sometimes, people leave out the Worcestershire sauce and hot sauce because they don't like their drinks to be spicy.
Red ale vs. Red beer
However, there is another alcoholic beverage that is sometimes called red beer.
Red ale is called and considered a type of red beer. It is darker in color than the red beer cocktail drink, but it has a dark red color when held up to the light. We will call this beverage red ale so it is easy to differentiate the two beverages.
Red beer was created in South Dakota, which is one of the reasons why it is so popular there. Red ale was created in Europe and is still very popular in Europe.
One type of red ale is Irish Red ale, which is extremely dark red, even darker than amber ale, in color most of the time, although it is sometimes bright red.
The red ale is steadily gaining popularity in the United States. But, if you ask for a red beer at a bar, the bartender will likely serve you beer mixed with tomato juice.
Red ale is full of flavor and has a slightly hoppy and buttery flavor.
It is dry and has a fruity aroma. It is slightly bitter, but it isn't as bitter as some other types of beer and ale. Most red ales have a slight caramel malt flavor, while others have a toffee, butterscotch, or buttered toast flavor.
How is the "Red Beer" Cocktail Made (recipe)?
Red beer is made by combining beer, tomato juice, Worcestershire sauce, and hot sauce. It is quite different than a bloody mary in both flavor and appearance.
Red Beer Recipe
Rim a glass of your choice with salt. Use lime juice, lemon juice, water, or honey to make the salt stick to the glass.
Fill the glass 3/4 of the way full with your favorite type of beer. Don't fill it to the very top of the glass, as you still have ingredients to add to this drink before it is complete. The lighter the color of the beer is, the brighter red the drink will be. If you want the tomato juice flavor to be strong, fill the cup with less beer.
Top off the cup with the tomato juice of your choice. Many people use V8, but you can use other types of tomato juice.
Put 1-2 dashes of Worcestershire sauce in the drink. (This step is optional, but many people add it to add to the flavor of the drink.)
Add 2-3 dashes of your favorite hot sauce to the drink. You can add more hot sauce if you want the drink to be extra spicy. (This step is optional.)
Stir the entire drink with a spoon, stirring stick, or celery stick until fully combined.
Drink and enjoy your red beer!
How to make a Red Ale?
The exact process that is required to make red ale is unknown, but it is made with water, specialty roasted malts, and hops.
It is then mixed and boiled before it is left to cool and ferment. How long it is left to ferment varies depending on the company making the red ale.
What is the "Red Beer" Cocktail Served With?
Red beer is served with a lemon wedge, lime wedge, orange slice, or celery stick. However, it is served alongside a variety of different foods often served in bars. (Source)
Foods that Pair Well with Red Beer
Cheese
Pizza
Fried Chicken
Hot Wings
Grilled Chicken
Pasta
Burgers
French Fries
Various types of Seafood
Realistically, you can pair any kind of food with red beer. Many drinkers of red ale find that the same foods that pair well with red beer also pair well with red ale.
Overall, red beer is a mixed drink that many people enjoy.
However, if you don't like tomato juice, you won't like the cocktail red beer.
Read also: What is Sweet beer? Complete guide to sweet beers.
4 Best Red Beers (Red Ale)
Listed below are the best red ales on the market.
#1 Montauk Arrowhead Red Ale
Has a small amount of bitterness and the caramel flavors make it slightly sweet. It has notes of fruit, mint, pear, roasted barley, toffee, and tobacco.
The drink is crisp, and most people prefer to drink it cold. It comes in a can, but that makes it easier to drink for many people. It has an ABV of 5%.
#2 The Silver City Brewery Ridgetop Red ale
A smooth, full-bodied red ale that has a slight caramel flavor. It also has slight hints of chocolate, coffee, berry, melon, banana, and raisin flavors.
However, it is slightly bitter and leaves a bitter aftertaste, so keep that in mind before you purchase it. It has an ABV of 6%.
#3 The Epic Brewing Imperial Red Ale
A red ale that is sweet and has a stronger caramel flavor. It also has flavors of vanilla, coconut, malt, chocolate, toast, plums, and dates. It has an ABV of 8%, which is the highest alcohol content of all of the red ales on this list.
#4 The Portland Brewing MacTarnahan's red ale
Brighter in color than the other red ales on this list, but some may find the color to be visually appealing. It has an ABV of 5.1%.
This red ale is crisp and smells fruity and has hints of caramel. It tastes like orange and grapefruit and is quite bitter, especially because it leaves an aftertaste.
Remember taste is different from person to person. I made a blogpost about "what beer taste like" to try to explain it the best.
Red ale is the non-mixed drink alternative that sometimes has the same name.
Red ale is much darker in color than red beer, so it is easy to find the differences between the two beverages.