What Is a Saison Beer? All About Saison Beer in One Guide!
Knowing the difference between beer types can be a jungle, right? Not only that, there are major subcategories of beers too. But, do not lose your courage, this post will give you a push in the right direction, by learning you everything you need to know about Saison beer, and even more.
What is a Saison beer? Saison beer is a widely defined pale ale, which, in modern versions, contains generally around 7% alcohol volume. The Saison beer was originally brewed on the small farms in the French-speaking region of Belgium.
Are you more curious about Saison beer? Keep reading this post as I will take you through all about Saison Beer in one guide, and probably much more!
Read Also: What Is The Easiest Type Of Beer To Brew?
What Makes a Beer a Saison?
Saison was originally brewed over the wintertime on small farms in the French-speaking region of Belgium. Back then the Saison was brewed over the wintertime and had one purpose, to be a soft drink for the warm harvest work in Wallonia the following summer. But that, of course, is just where it comes from.
Back in the days saisons only contained around 3-3.5% ABV, opposite today where they contain up to 8% ABV.
At that time the beer had to be refreshing for the farmers. Each farm had its own distinctive way of brewing the beer so that the final product was as diverged as the tapestry of Belgium beer itself.
Today there are a lot of different interpretations of a Saison beer. But what is equally for all saisons is the simplicity of the recipe, which makes this beer very popular. The characteristics of this beer are mostly the Saison yeast, but all breweries give the beer their own little touch. So what I have concluded is, that a saison is whatever you make it be.
Pale Ale
Broadly speaking, Saison beer is a Pale Ale or a so-called subcategory for Pale ale.
Pale ale is a popular beer type and is in particular known for being a hop-forward beer with a taste of malt and a golden color.
Hop-forward? -what do I mean by that? You see, beers out of balance toward the hop side are considered hop-forward.
Want to know more about other beer types, read all about it here: How Many Types Of Beers Are There? Get The Complete List!
What Does a Saison Beer Taste Like?
A Saison is more typically aromatically fruity and with a hint of soil and pepper. The special saison aroma profile is developed under the fermentation.
These kinds of aromatically aromas typically come from so-called esters, which is a chemical connection that occurs when an acid reacts with alcohol. Also, this beer spices may be added, and also the moderns Saison beer it often riping in the bottle.
Saison is a complex and sparkling beer, which makes it an excellent beer for food. It's particularly suitable for gastronomy, especially in the form of seafood, but also in form of fairly well cheeses.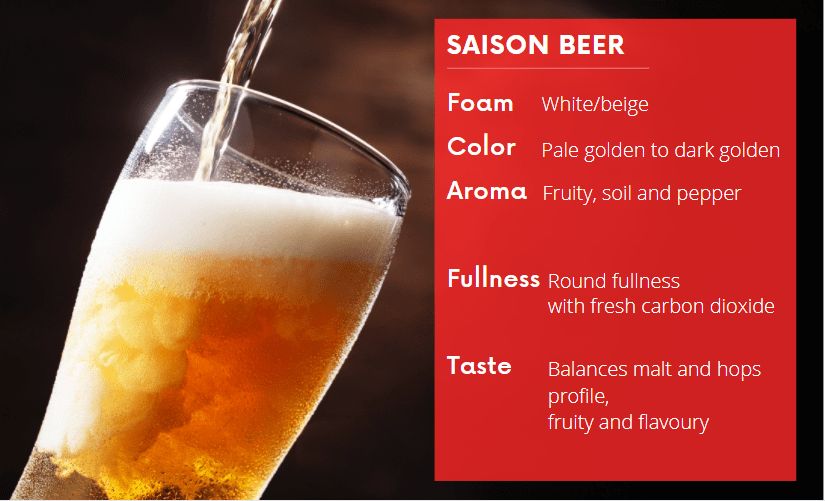 What is a Dark Saison?
Many different beer types are, despite color, still comparable. For example, if you compare a Pilsner and a Schwarzbier, they are pretty much the same except for a touch of roast.
In the saisons case, the pale and the dark both abound in the same style. This pertains to the guidelines which contain a broad selection of colors but still include just a single saison.
Also regarding the taste, the pale and the dark saison share some guidelines. Dark saison is well, dark and still has a dry and complex taste-profile, a high carbon dioxide level, and often uses creative ingredients.
Form
Dark Saison does not immediately have a subcategory of its own. That, although, doesn't mean that there is no guideline to relate to.
Dark Saison should still be spicy and complex, but preferably with more malt than the pale saison. With this said, the rules for roast-levels is also pretty clear. This level should be low to non-existent. This, however, doesn't mean that you are not allowed to add some roast in the malt.
Furthermore, you should avoid increasing the fruit, spice or alcohol contributions. Here, the guidelines are pretty specific, like the guideline for the roast.
By increasing the maltiness, some of the traditional flavors will be invisible and the beer will thereby be on a lower level.
How to Make Saison Beer?
While brewing Saison beer you should use light malt, and try not to overwhelm the hop, spice, and yeast characters.
Almost all pilsner or pale malt can be used as basis malt. Pilsner malt will make the beer lighter and less malty, while the pale malt will make it maltier and give the beer a more orange nuance.
Besides the basis malt, there are different types of malt and other grains that can be added to pep up the beer, such as:
Light Munich or Vienna malt can be used up to 10-20% of the grain bill in order to add a bit more complex and toasty malt character
Malted wheat can occupy up to 30% of the grain bill
Spelt or oats can be added in proportions less than 10% to give the beer more character
Saison beer compared to other Belgium beers are quite hoppy.

NOTE: Be careful letting the hop-taste overwhelm the yeast or spice character.
Not all saison beers are added spices. The spices are helping the beer getting complexity to the hops and yeast characters. The most common spices to use in a saison beer are:
coriander
bitter or sweet orange peel
grains of paradise
cardamom
ginger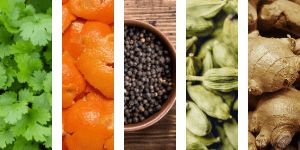 The spices are mostly added in the last 5 minutes of the boiling or in the secondary fermenter.

TIP: Start by adding one or two spices to a recipe and afterwards adjust it, based on results.
The yeast is the center of the Saison beer, like every other beer. The character of the yeast in a Saison is of a spicy and peppery character, with earthy and fruity notes.
What Is the Best Saison Beer?
There is a ton of different Saison beers out there, at it can be hard to tell which one is the best, right?
Nevertheless, we are gonna attempt to give you a top-ten list over Saison beers.
Let's go from the bottom to the top -are you ready?
#10 Art
(Hill Farmstead Brewery)
Art is a wine barrel fermented and aged Belgian Saison. Art is crafted from American malted barley, American and European hops, the farmhouse distinctive yeast and water from their own well. It's unfiltered and naturally carbonated and has 6% ABV.
#9 Saison Bernice
(Sante Adaririus Rustic Ales)
Saison Bernice is a pleasant fermented farmhouse ale. The Saison Bernice is dry, refreshing, and is made of the freshest on-hand and locally available ingredients.
The beer is brewed with multiple yeast additions including Brettanomyces and further bottle aging and has an ABV of 6.5%.
Brettanomyces is a non-spore forming genus of yeast.
#8 Leaner
(Casey Brewing & Blending)
The name of this Belgian Saison actually has a funny story: A leaner is when a peach is so juicy you have to lean forward or it spills on you, so hereby the name.
Leaner is a 100% oak fermented Saison, aged with over 3 pounds per gallon Flamecrest Colorado Peaches, and has 8% ABV.
#7 Saison du Fermier
(Side Project Brewing)
Saison du Fermier is a chardonnay barrel-fermented Saison that uses Side Project Brewing's blend of Brett and bacteria. Batch number one spent three months in oak and then three months bottle conditioning.
This beer has bright citrus and billowy mouthfeel, that round out the flavor profile of this rustic Saison. Saison du Fermier has 7% ABV.
#6 Flora Plum
(Hill Farmstead Brewery)
Flora is a wine barrel-aged Belgian Saison with an ABV of 5%.
Selected barrels were aged on a variety of hand-picked organic plums from Elmore Roots Nursery in Wolcott, for several months. The result is a vibrant, refined expression of both harvest and craft.
#5 Abricot Du Fermier
(Side Project Brewing)
Abricot du Fermier is a very aromatic and delicate Sainson beer with an ABV of 8%.
The beer is aged with apricots (thereby the name) and fermented in French oak wine barrels for more than a year.
#4 Nectarine Premiere
(de Garde Brewing)
This saison is too aged and fermented in oak barrels, this time just with nectarines, of course. This beer comes with an ABV of 7.1%.
#3 Clover
(Hill Farmstead Brewery)
The Clover is a Belgian saison beer. Clover has high carbonation, it is light and dry, and has a golden amber color which makes it an excellent beer. Clover has an ABV of 6.5%
#2 Framboise Du Fermier
(Side Project Brewing)
Farmbroise Du Fermier is a Belgian Saison, aged and fermented in barrels, that at maturity was racked to French oak barrels with raspberries and allowed to re-ferment for six months before being bottled.
This saison has a cloudy, slightly dark, red color and an ABV of 8%.
#1 Ann
(Hill Farmstead Brewery)
Here it is, the very best Belgian Saison beer, Ann.
Ann is a wine barrel fermented and aged version of a Saison, Anna, which is a honey ale, crafted from American malted barley, European and American hops, and Vermont wildflower honey.
Ann is French oak wine barrels filled with Anna which is matured in the presence of resident microflora. After extended aging for as long as it requires to reach its apex, Anna becomes Ann. Ann has an ABV of 6.5%
Now you know which Belgian Saison beers you absolutely has to try.

What's the Difference Between a Saison and a Farmhouse Ale?
This is a tricky question, and most would even say, that there is no difference. But why call the same beer two different names? Let's find out, shall we?
As mentioned above, most people aren't sure what the difference is on these two styles. In fact, experts aren't even sure. Some say that Saison beer is mostly just called Farmhouse ale in the U.S. because this term is just relatively unknown in Europe. In Europe, Saison is simply a part of a larger group of artisanal ales.
Others says the difference is where the beer is brewed, rather than the style. The ''Farmhouse Ale'' is a term that is mostly known and used in America. In Europe, the style would be far more, because it would be obvious where the beer was brewed.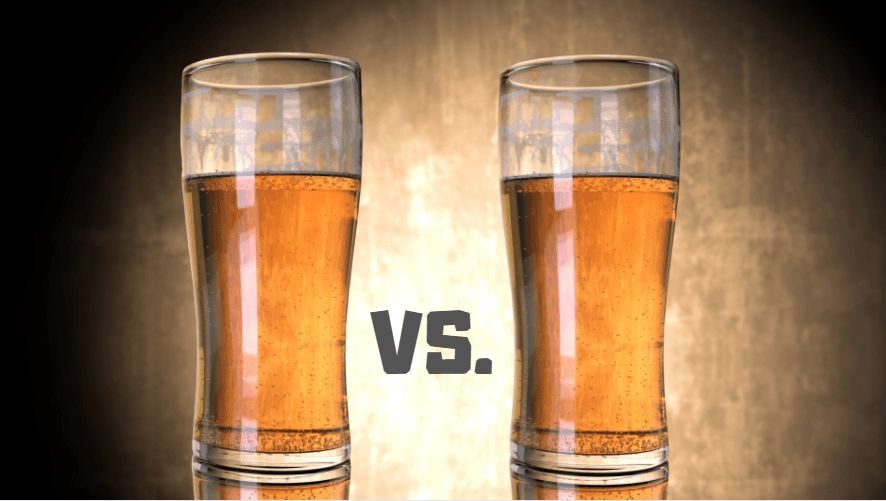 Saison or Farmhouse Ale?
To substantiate the above-written riddle, I have come up with the following answer: All Saison beers are Farmhouse Ale, but not all Farmhouse Ales are Saisons.
Farmhouse ale is an overall classification that links many different, unique substyles of beer, including styles like:
Saison
Sahti
Gothlandsdricka
Bier de Garde
And others, of course.
Farmhouse ale is like an association, where each member shares the same two traits; flavor and origin.
The Farmhouse Family flavors
Many of the beers in the Farmhouse family have similar IBU (International Bitterness Units), ABV (Alcohol by volume), and character:
No residual sugar
Generally, they have higher carbonation
They often have a distinct minerality
There is no big malt, to mask it
Modern Farmhouse
Saison was invented in Belgium, and later on, emigrated to America where breweries took on this style and started to add other and new members to the Farmhouse-family.
Despite some modern elements in the production Farmhouse ale is all about simple solutions.
Some origins have that hidden advantage to increase shelf life. New as old breweries make styles that have longevity in a sustainable way, which is very hard to make. These breweries are not following the fresh craze, but instead, they make beer that tastes great, for a long time!
Modern Saison
Saison has, despite a humble origin to refresh Belgian farmhands, experienced a resurgence. This resurgence might be due to heritage and function. It might be because of Saisons story.
Some might say, that most people would like to revisit the tradition and experience a flavor from an old, simple time. Back in the days, there were only about 8 breweries for Saison, today there are more than 40 breweries. Others might say, that it's more the Saisons simple taste itself that brings back the popularity of this beer.
Also read: What Is The Difference Between Pilsner And Larger?
Is Saison a Wheat Beer?
The answer is yes, a Saison is originally a wheat beer.
A classic Saison is brewed with both flaked wheat and wheat malt.
Do you prefer a wheat-free beer, perhaps without gluten? Read the section below: Is Saison gluten-free?
Is Saison gluten-free?
Normally Saison beers are not gluten-free. The classic Saison beer is usually brewed with wheat malt and flaked wheat, which makes it everything else but gluten-free.
But don't lose heart, there are actually lots of gluten-free beer in multiple types, styles, and shapes, and some of them are Saison beers.
Here you have it. An arbitrary ordered list of 10 gluten-free beers, that actually taste good.
#1 Drink This or the Bees Die
(Duck Foot Brewing Company)
Drink This or the Bees Die is a honey ale from 2016. This ale is crafted with orange blossom honey and has an ABV of 6.9% and just 15 IBUs.
Expect a beautiful honey aroma and flavor with a nice dry finish.
#2 BuckWit Belgian
(Holidaily Brewing Company)
This is a full-flavored, zero-gluten beer, made with native grains including millet and buckwheat. A Belgian witbier that is brewed year-round, and contains 4.7% ABV.
#3 Roasted Coffee Strong Ale
(Burning Brothers Brewing)
Roasted is an ale which is created by blending a single-hopped strong ale with a cold-brewed coffee to create a smooth balance of bitter and sweet with hints of caramel. This gluten-free beer has an ABV of 7.5% and 26 IBUs.
#4 Glutenberg White
(Glutenberg)
This is a very unique interpretation of a classic style of Belgian inspiration. This beer is 100% gluten-free and 100% wheat-free.
The Gutenberg Withe is distinguished by its composition of quinoa and amaranth which, while giving it a strong grainy profile, ensures a long-lasting taste. Soft and refreshing, with hints of coriander and an ABV of 5% and 13 IBUs.
#5 Delicious IPA
(Stone Brewing)
In addition to being incredibly flavorful and hopped, Stone Delicious IPA is also fermented in a manner that breaks down and removes gluten, rendering gluten levels so significantly that the beer qualifies as a "gluten-reduced" ale per the FDA (U.S. Food and Drug Administration).
This Indian Pale Ale has an ABV of 7.7% and 75 IBUs.
#6 Grapefruit IPA
(Ghostfish Brewing Company)
Brewed with grapefruit peel and a mysterious new hop codenamed "Experimental Grapefruit", this IPA is a serious citrus bomb. Lively and bright, bracingly bitter, and eminently refreshing.
The grapefruit character of this beer is more "grapefruit rind" than grapefruit juice. Bracing and bright with a pungent grapefruit aroma and a powerful citrusy bitterness.
The beer has an ABV of 5.5% and 85 IBUs.
#7 Superfan
(Odd13 Brewing Codename)
Superfan is an American IPA made on four different types of hops:
Simcoe
Citra
Amarillo
Equinox
This beer is available year-round and has an ABV of 6.5%.
#8 Beer Blond Ale
(New Planet)
This gluten-free ale is made with millet, gluten-free oats, and blue corn, the latter ingredient helping lighten the beer's body and has an ABV of 4.5% and 15 IBUs.
#9 Glütiny Pale Ale
(New Belgium Brewing Company)
This beer is armed with a hefty dose of exotic Equinox hops, lending breezy guava, papaya and stone fruits to a wash of sweet, slightly herbal malt flavors. Afterward, employed a special enzyme during the brewing process, which breaks down the gluten.
This beer has an ABV of 6.0% and 30 IBUs.
#10 Ground Breaker Brewing Dark Ale
(Ground Breaker Brewing)
Dark Ale uses very dark, espresso-like roasted chestnuts and lentils along with dark Belgian-style candi for a roasty flavor and aroma with notes of chocolate and dark fruits.
This ale has an ABV of 5.5% and 35 IBUs.
So do you prefer beer without gluten? Well, knock yourself out!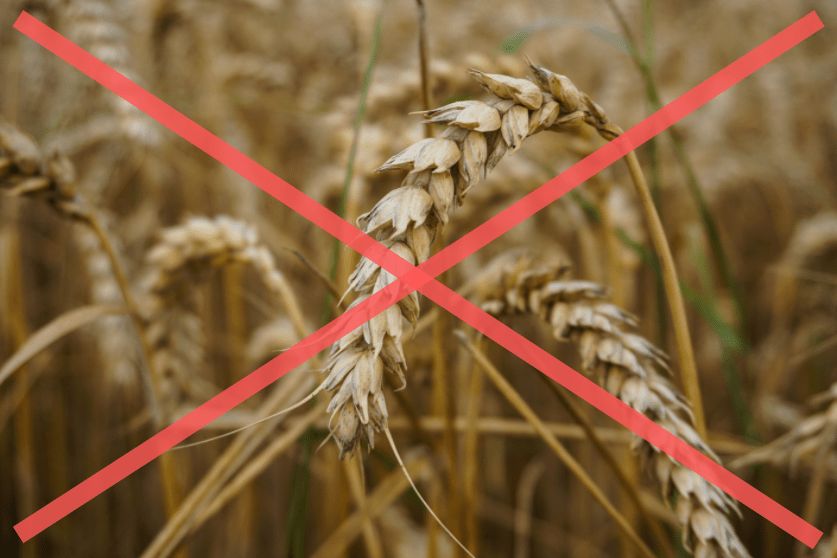 Is Saison Beer Hoppy?
Because of the style's loose origin, saisons became more of a tradition than a particular style. Saisons can be light or dark, malty or hoppy, tart or dry, or several of those things.
Put simply, the style is wide enough to contain pretty much any ingredient the brewer desires.
I now give you an ordered list of the 10 most hoppy Saison beers, starting from the bottom:
#10 Forest & Main Solaire
(Forest & Main Brewing Company)
Solaire (2018) by Forest & Main Brewing Company is a bright and crisp Saison, fermented with foraged yeast culture, and has an ABV of 5%
#9 Pike Saison Houblon
(Pike Brewing Company)
Saison Houblon is a French farmhouse ale with a hoppy twist, 6.5% ABV and 55 IBUs.
Pike Saison Houblon is a farmhouse-style ale. Pike Saison Houblon is made with Belgian Saison yeast and added hops for citrus and fruity notes. This beer pours light and golden, with a medium mouthfeel and just the right amount of hop character and aroma.
#8 Trois Dames Saison Houblon
(Trois Dames)
This Saison beer has 6.0% ABV.
Saison Houblon undergoes massive dry hopping, i.e. the addition of hop flowers in the maturation tank. This allows the hop flavors to be extracted, but not their bitterness. American hops add powerful citrus and exotic fruit notes on a spicy background.
#7 Xenomorph
(Brewski)
Xenomorph by Brewski is a Farmhouse Ale with 5% ABV.
#6 01|13 Saison Mosaic
(BrewByNumber)
With its intensely fruity flavor and dry finish, this modern, hoppy saison has a gorgeous passionfruit character, rounded by oily lemon notes and contains 5.5% ABV.
#5 Farmhouse Pale Ale
(Oxbow Brewing Company)
Barrel-aged Farmhouse Pale Ale undergoes an extensive aging process in oak barrels, resulting in a tart and funky character.
This Pale Ale contains 5% ABV
#4 Smutterlabs: Smuttwhater
(Smuttynose Brewing Co.)
This beer is blended with the brewery house saison yeast, resulting in a delightfully aromatic beer with a complex palate of bright, tropical fruit and a touch of Brett that is hugely drinkable.
Citra, Motueka, Simcoe and Amarillo hops, like Smuttlabs and Stillwater, are the incredible partners in crime, giving this old school style a very new school hop profile.
This beer has 7.2% ABV and 45 IBUs.
#3 Saison du Pinacle
(Brasserie Dunham)
Saison du Pinacle is hopped with these American varieties
Citra
Simcoe
Australian Sylva
Topaz.
Furthermore, the beer has 6.5% ABV and 52 IBUs
#2 Prairie Hop
(Prairie Artisan Ales)
Prairie Hop is a hop driven Saison. This beer is packed with both Simcoe and Citra hops. Furthermore, it has notes of peach, mango, and tangerine to be found in the flavor and aroma of this beer. The beer has 8% ABV and 40 IBUs
#1 Dochter Seizoen
(Forest & Main Brewing Company)
This beer is a light and hoppy saison aged in wine barrels with microflora. This beer has notes of ripe fruity funk, subtle oak and that ineffable saison joie de vivre. The beer has 5.0% ABV.

Now you know about the hoppiest Saison beers of them all. So now you either know which one to try next, or which one you should avoid.
Are you even more curious about beer, or even how to make it? I recommend you to read this post: How Many Times Can You Reuse Yeast?